Final Collections completion notification
in progress
ConnectWise would love to have a Pathway that can alert its recipients when it is completed. Preferably with a final badge, without enabling Stacked Credentials because it requires pre-requisites in Stacked and not needed. Rather have the final badge/notification for the learning pathway.
Use-Case: Software company. Use digital credentialing to make their product better and train people better on how to use their software.
There are no images conceptualized but I tried to include a possible location to add the final 'badge' add or maybe a notification can be sent to the recipient.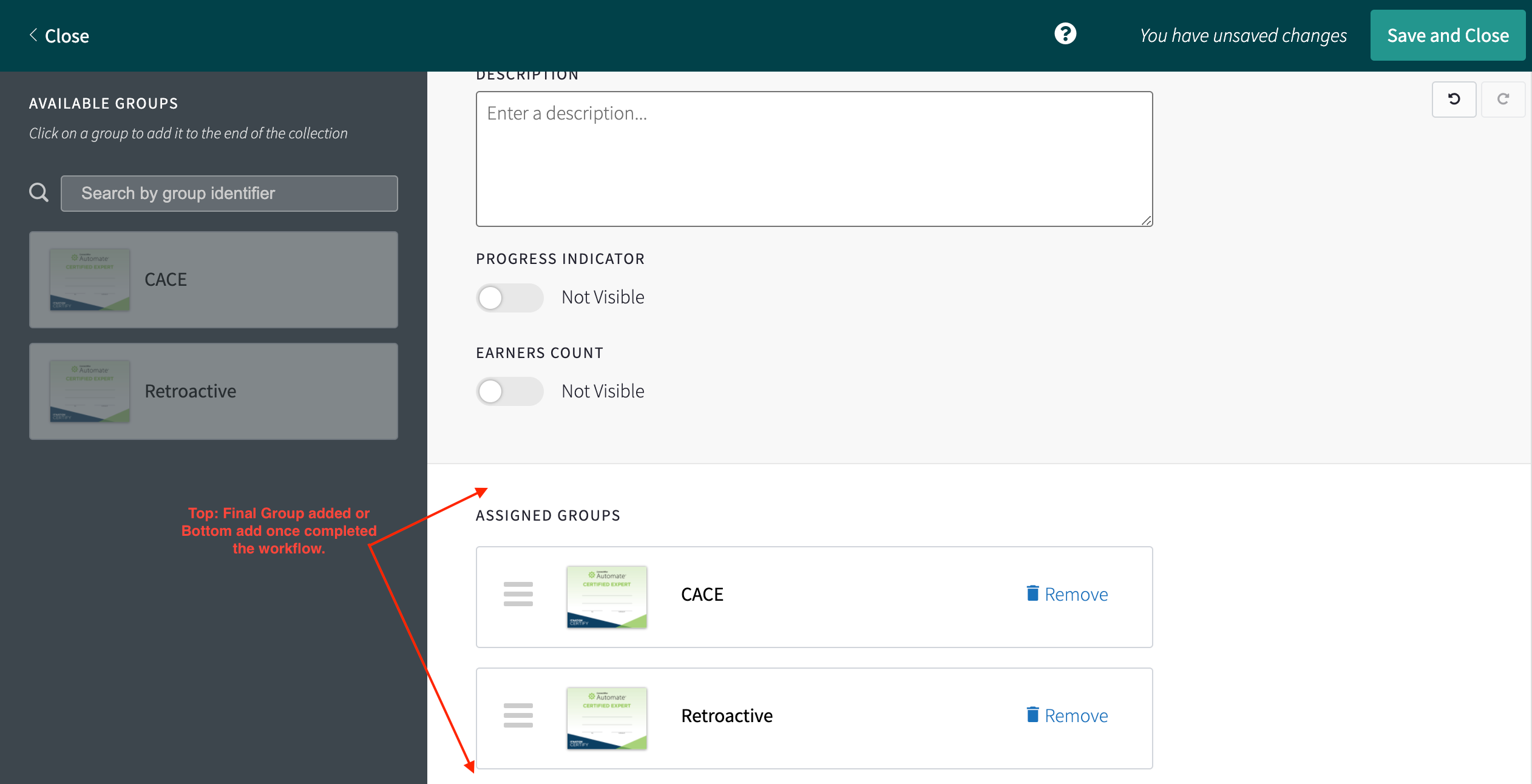 R
marked this post as
in progress
marked this post as
planned
Merged in a post:
Automatic issuing of credential in Collections
We would like to see the introduction of automated credential issuing upon learners completion of a 'Collection'. This would reduce the manual steps currently required to use Collections and Stacked credentials in tandem and would also improve the learner experience